Night out? Staycation? Weekend escape?
You're in luck!
The South Okanagan is an ideal place to connect with your special someone. With so many delicious flavours and delightful adventures, romance is simply the air around here.
Here are 8 great ways to have a great date, at Watermark and beyond.
Raise a Glass to Your Perfect Pairing
Get happy at 15 Park Bistro's Happier Hour! Daily from 8-10, you and your date can enjoy the unique, expertly crafted cocktails and light bites on offer at the bar. (Mix things up with our tasty mixology…)
We're in the heart of wine country, here. So? Go forth and explore the region's world-class wineries! From stunning, award-winning estates to best-kept-secret boutique places, you're sure to find numerous vintages you'll love, and have a great time together, in the process!
Share a Meal
Celebrated chef Nick Atkins has created an exceptional farm-to-table menu at 15 Park Bistro. Seasonally-inspired flavours. Top-quality ingredients from local, sustainable growers, foragers, and artisan food crafters. True talent that translates to the plate and the palate. It's impossible not to impress your date with a meal here at the Beach.
Want something even more intimate? Enjoy your award-winning meal in the privacy of your Watermark suite. With the popular Chef's Table Dinner, our chef will create and serve a just-for-you meal from that day's bounty. Hear the story behind the flavour, and watch the freshest ingredients come together before your eyes (if you can tear them away from your date!).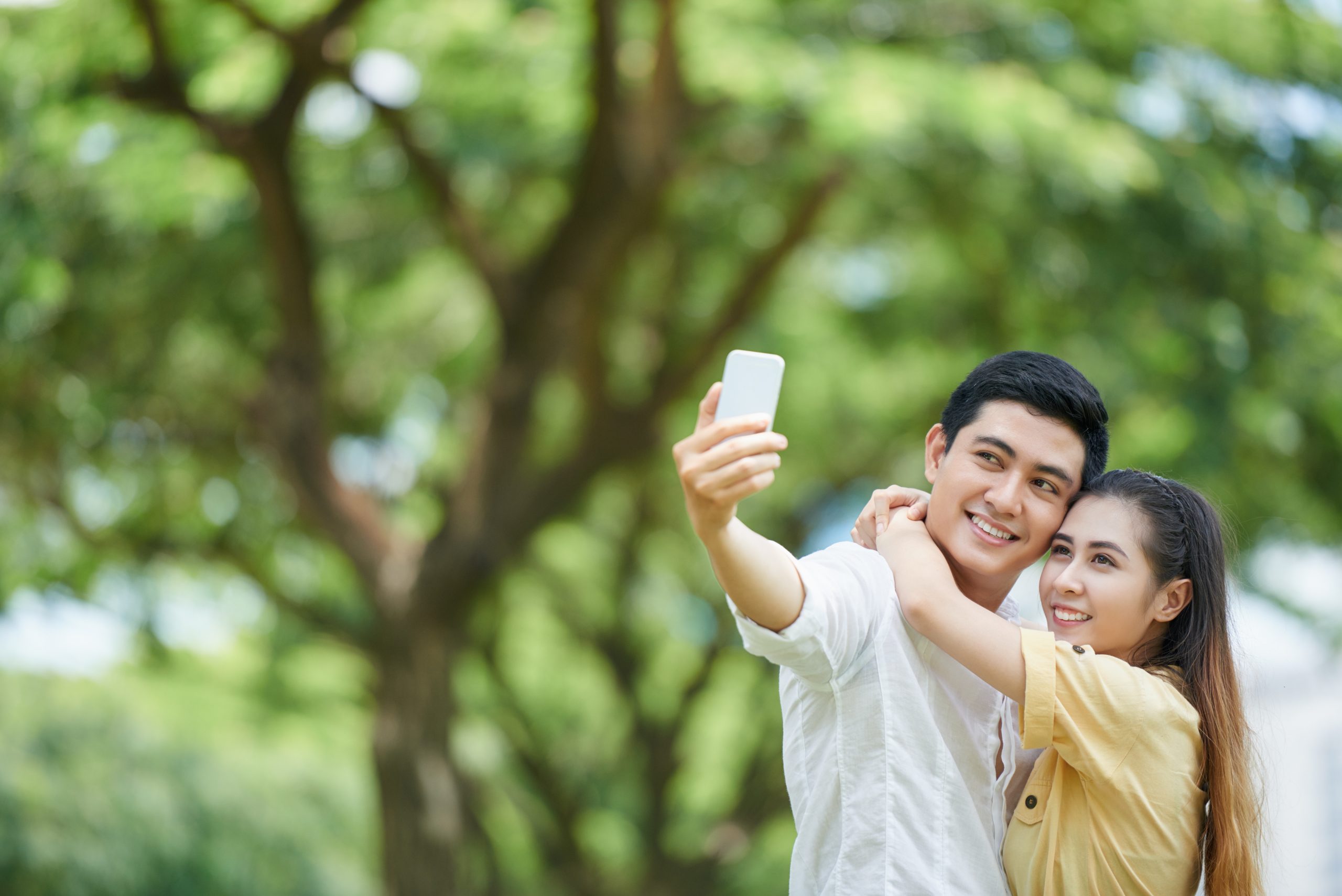 Take it outside! Pack a basket and head to beautiful Sẁiẁs (Haynes Point) Provincial Park, just a few minutes down the beach from Watermark. Pick up a tasty, easy-to-carry meal from one of the local cafes: Jojos, Bits & Bites, Gyro Beach, and the eclectic Wander Cafe all offer delectable sandwiches and salads. The Lake Village Bakery is full of lovingly-created sweet treats, and our numerous local food trucks serve picnic-ready ethnic delicacies. Spread out a blanket on the sand, or settle in the shade at one of the several picnic tables at this peaceful, marshy hideaway.
Discover the many mouth-watering culinary opportunities here in the South Okanagan, and make some new friends, too. Local wineries and chefs offer unique long table dinners throughout the year. Make reservations at Miradoro at Tinhorn Creek's communal table, the proprietor's dinner series at Road 13, or the beloved events catered by Chef Chris Van Hooydonk from Backyard Farm. Many wineries host special evening events throughout the summer, check their events pages for info.
Exceptional food, a lively and welcoming atmosphere, perfectly-paired local wine and spirits –we say "cheers" to that!
Listen
Osoyoos always sounds sweet. Infuse some rhythm into your date with music!
The Town of Osoyoos hosts free public concerts throughout the summer at Music in the Park. Encompassing all genres, talented musicians from around the region get Gyro Park humming on Friday nights, just steps from Watermark's beach.
Or make it more formal by attending a local concert. The Frank Venables Theatre hosts incredible international talent all year long. The concert series at Quinta Ferreira makes for a wonderful casual afternoon date. Oliver's Firehall Brewery's eclectic Back Alley music shows attract Canadian artists that play everything from jazz to punk. The much-anticipated Tinhorn Creek concert series brings nationally-celebrated bands that play funk, soul, ska, and more to its beautiful natural amphitheatre among the vineyards.
Sway along together, wrapped in one-another's arms.
Celebrate
Make your date unforgettable! Snag an invite (okay, a buy a pair of tickets) to one of the area's most popular summer parties!
Black Hills Estate hosts two of them: the Nota Bene Release Party is an explosion of excitement with musical performances, flavours, and (of course) wine tastings. Later in the summer, the Midsummer Night's Dream dance and pool party turns the desert into Canada's most beautiful nightclub! For a retro-fun evening, Tinhorn Creek hosts its 1994-themed 25th anniversary celebration in June!
Get Energized
Spend some time together on the water with a sunset paddle. Paddleboarding or kayaking on the calm, quiet lake is a wonderful way to wind down and just enjoy one another's company.
Or have a friendly round on the links in the late afternoon. The South Okanagan has 4 championship golf courses that appeal to every level of golfer. The view of the valley from the scenic hillsides is very romantic!
If "real" golf is not your thing, Rattlesnake Canyon has a fun-for-all-ages (really!) mini-golf course that makes for a great evening out. The chance to feel young and enjoy mini-donuts? Makes for an awesome date!
Take the Path Less Travelled
Stretch your legs together. Osoyoos so many incredible, beautiful places to meander.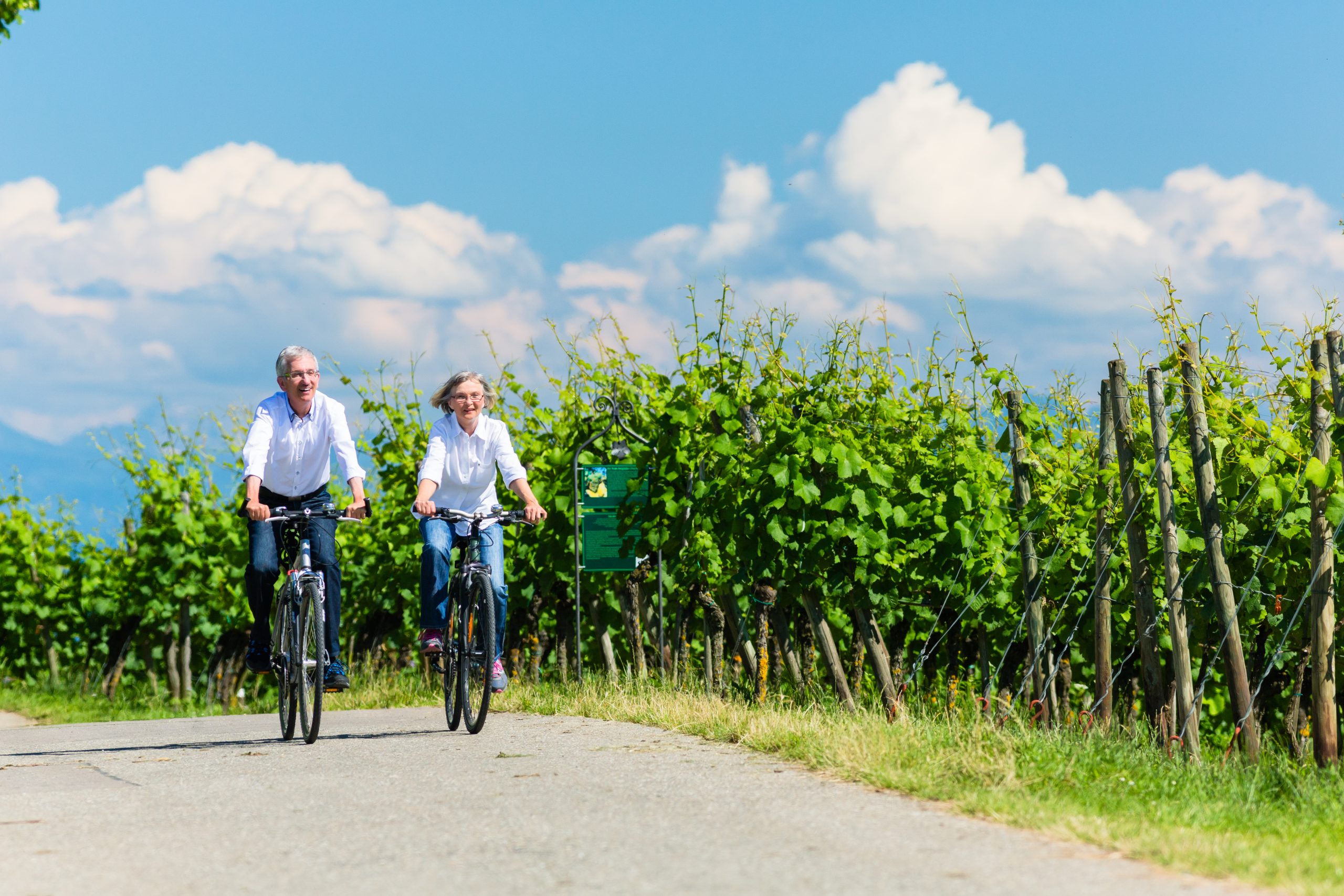 The Irrigation Canal Walkway, which follows a section of the original irrigation canal that helped make this arid place so fruitful (literally!), is an easy pathway just west of downtown.  A climb up Anarchist Mountain will reward you with views forever over the valley. Or follow any of these trails, and get your hearts pumping while you enjoy each other's company.
The winding roads and hillside trails throughout the valley offer plenty of options for every two-wheeled couple. The International Hike and Bike Trail leads riders on a true South Okanagan route: vineyards and orchards, roadside farm stands, sagebrush-covered hills, gurgling waterways.
Head out on horseback, no riding experience needed. Take a private, guided trail ride through the hills above Osoyoos, or along the beautiful beaches (swoon!).
Relax Together
Hoping for a totally restful date? Why not pamper yourselves with a made-for-two treatment at Watermark's Levia Spa? The Couples' Peaceful Retreat offers guests an energizing soak and a massage, paired with delectable Okanagan wines. This is a date you'll both remember with a (heavenly) smile for a long time to come.
Have a Slumber Party for Two
Take advantage of Watermark's Romantic Escape package to get closer together.
Treat your date to an overnight in a Watermark suite. Comfortable beds, and private balconies overlooking sparkling Osoyoos Lake or charming Main Street.
Wear your most invitingly-touchable fabrics. Put on a little music. Clink your glasses of complimentary sparkling wine. Enjoy the taste the Okanagan on your lips (a gift from our kitchens). Go out for dinner at the Restaurant. Or don't.
Hide away from everything else, here at the Beach.
Best. Date. Ever.
---
Down here at Watermark, we love love! We know how important it is to keep the spark alive, and we want to help make your date night unforgettable.
Join us for an evening or an overnight. Let our concierge help you plan a fun-filled rendezvous.
(Oh yeah, and…) Here with the whole family, but need some time for yourselves? We can arrange for a reliable babysitter to keep the kids entertained while you enjoy a grown-up getaway.
Fall in love all over again, here in the South Okanagan.
Contact us to book your perfect date. And have fun, you crazy kids!