Beautiful Osoyoos Weather
Our Forecast? Your Best Vacation Ever.
We're not simply boasting when we say it's warmer here, we're sharing a little secret worth knowing. Not only is our lake the warmest fresh-water lake in Canada, our temperatures are some of the nicest you'll find in every season. Our guests return year after year to enjoy the incredible South Okanagan weather and the beautiful vistas surrounding Watermark.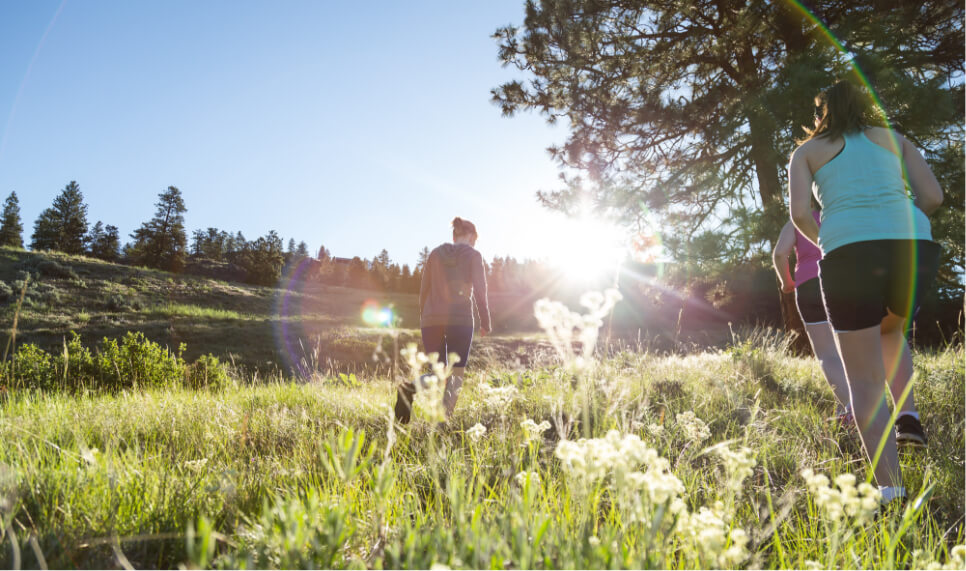 What to Expect
Osoyoos is warm, mild, and dry for most of the year. The warmest and clearest part of the year begins in June and lasts until September. For the rest of the year, we get less sun but retain our balmy temperatures.
As our town sits in Canada's only desert, Osoyoos gets very little rain or snow. However, nearby Mt. Baldy is one of our popular ski destinations, offering a great place to enjoy winter sports.
As you can imagine, we get plenty of sun in the summer! During the summer solstice, the sun rises before 5 am and doesn't set until 9 pm!
Whatever your preferred vacation activity, you'll find the perfect place to enjoy it at Watermark Beach Resort.