Fitness Centre
Exercise your body and clear your mind at the Watermark fitness centre.
Keep up your fitness routine while you're on vacation at our fully equipped fitness centre. Take advantage of free weights and weight machines to build muscle, or boost your cardio on the treadmill, bike, or elliptical machines. Ample floor space and mats give you the opportunity to practice your yoga or Pilates. Remember to stretch!
Steam Room
A session in our steam room is the perfect way to clear your system.
After a workout, or whenever you need to revitalize your body, visit our steam room. A session in the hot, steamy environment can help relax your muscles and joints, improve your circulation, aid in workout recovery, and may even boost your immune system. Treat yourself to a soothing steam and invigorate your body and soul.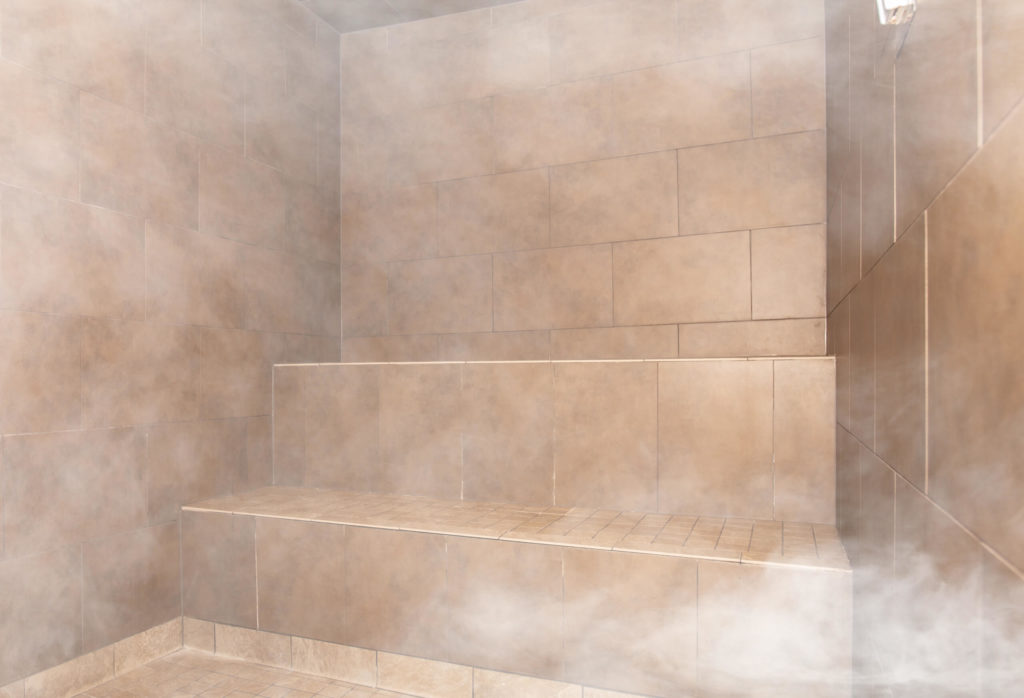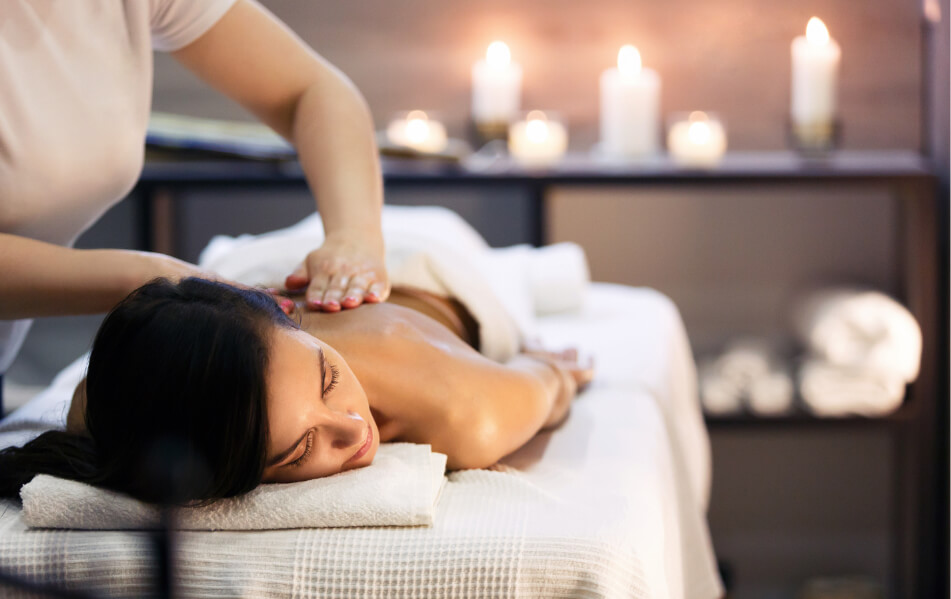 Practice self-care with restorative treatments at the Levia Wellness Spa.
Bring body and soul into harmony with thoughtfully designed and creative treatments. Watermark is proud to host the Levia Wellness Spa, owned and operated by some of the Okanagan's best estheticians, stylists, and spa therapists who strive to create a genuine experience to balance and sustain your spirit. Levia Wellness uses fresh botanical herbs and nature's bountiful minerals to connect you with the natural world while restoring and renewing your inner beauty.
Steam Your Body. Stretch Your Soul.
Many of our guests find the beautiful natural surroundings of Osoyoos an inspiration to get outside and move around. Find your fitness groove at Watermark by walking along the beach, hiking or biking through the mountains, or visiting our fitness centre. Relax after your exertions with a visit to our steam room or a soak in the hot tub.