Wondering how to show Dad how much you care?
Perhaps a tie. Maybe some new socks. How about a heartfelt card?
Or maybe with something he'll actually appreciate.
At Watermark, we know what he really wants.
Y-O-U.
And a delicious dinner.
Treat your father (or step-father, grandfather, or father-figure) to some memories this Father's Day. Celebrate with him in the beautiful South Okanagan!
---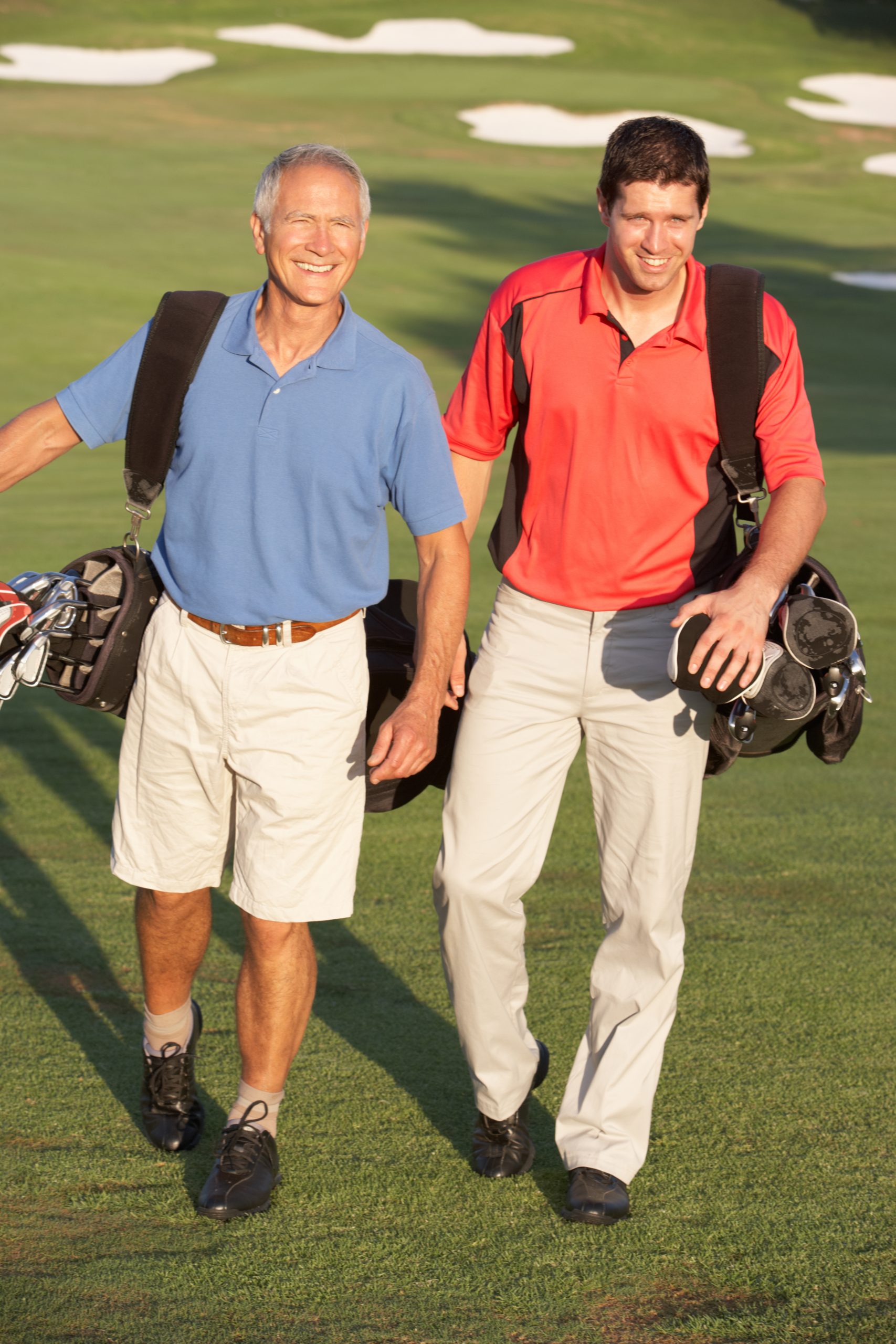 Take a swing! Spend a day on the greens. The South Okanagan boasts 4 unique championship golf courses, and picture-perfect weather. 18 holes of time to reconnect? Sounds like a hole in one!
Make a splash! Take Dad out on the lake. Watermark Beach Resorts boasts a paddleboard centre. Rent a board right on the beach, and head out around Osoyoos Lake for a serene (and healthy!) paddle. This popular Okanagan activity offers a great chance to catch up with dear ol' dad.
Is your pop more of a speed demon? Rent a boat from one of the local marine outfitters, and take dad wakeboarding or waterskiing! A day on the water is always refreshing in this summer playground.
Take a Hike! Osoyoos is blessed with so many beautiful and diverse trails. Whether your dad prefers the flat and picturesque lakeside Cottonwood Park, or an invigorating trek up Mount Kobau, there are plenty of places to tie up your laces and head out to explore. Together.
Raise a Glass! Here in wine country, this is a no-brainer. We're surrounded by award-winning wineries, and the Okanagan was recently named the top wine destination in the world by HuffPost. Show your dad that he's your Number One, and take him on a wine tour. Our Watermark Beach Resort concierge would be happy to help you arrange a perfect trip.
---
Say Cheers to your Champion (that's him!).
At the end of a great day with Dad, treat him to a mouth-watering prime rib feast. Chef Adair Scott has created a celebration-worthy menu, featuring the freshest local ingredients and local craft beer.
Inspired flavours, sustainable products, perfect pairings, and a table with your fantastic father.
Let Watermark Beach Resort help you become the favourite child!
Our Father's Day Prime Rib and Craft Beer Dinner starts at $39 per person, and reservations are required. Contact us to book your seat.