Here at Watermark, we are proud to offer our guests the best of the South Okanagan, all year 'round.
Fresh. Flavourful. Fun.
In the winter, we find that perfect triple-combo in our Ski and Stay special with Baldy Mountain Resort:
Fresh champagne powder. Flavours of the Okanagan. Fun in the snow and sunshine.
Celebrate 50 years of schussing at Baldy Mountain! The hill opens for the season on Friday, Dec. 7th (snow dependent, of course).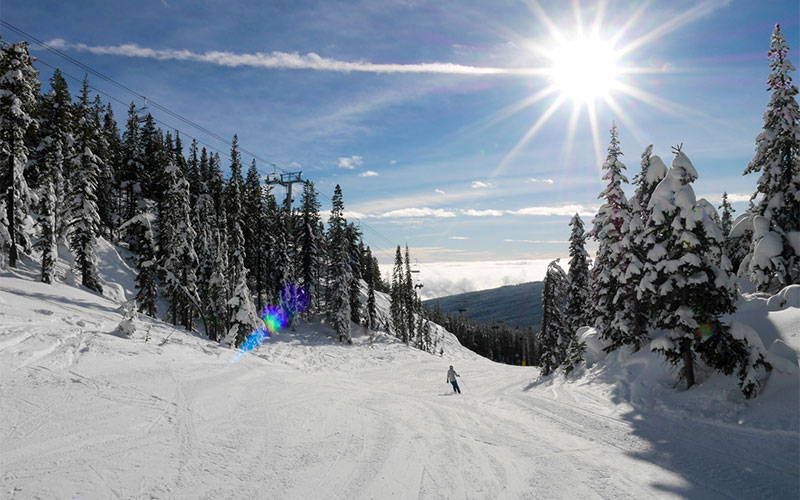 As one of BC's most affordable ski hills, Baldy is a great place to spend time with the whole family! Awe-inspiring vistas, incredible snow, and plenty of activities for everyone.
New to winter sports? Take a ski or snowboard lesson from the exceptional snow school instructors.
Nordic more your style? Enjoy the serenity of the resort's cross-country tracks that spread out from the main lodge.
Prefer to head up, rather than down? Follow the expansive and peaceful snowshoeing trails.
Ready for some good, old-fashioned sliding? On Saturdays (from January, onwards), guests are encouraged to break out their toboggans after the lifts close for some family-friendly sledding!
The team at Watermark is ready to welcome guests in search of those frosty flakes. Take advantage of our excellent Ski & Stay rates to enjoy the best of the beach and the peak this season!
What does a Watermark Ski and Stay day look like? A wintry dream.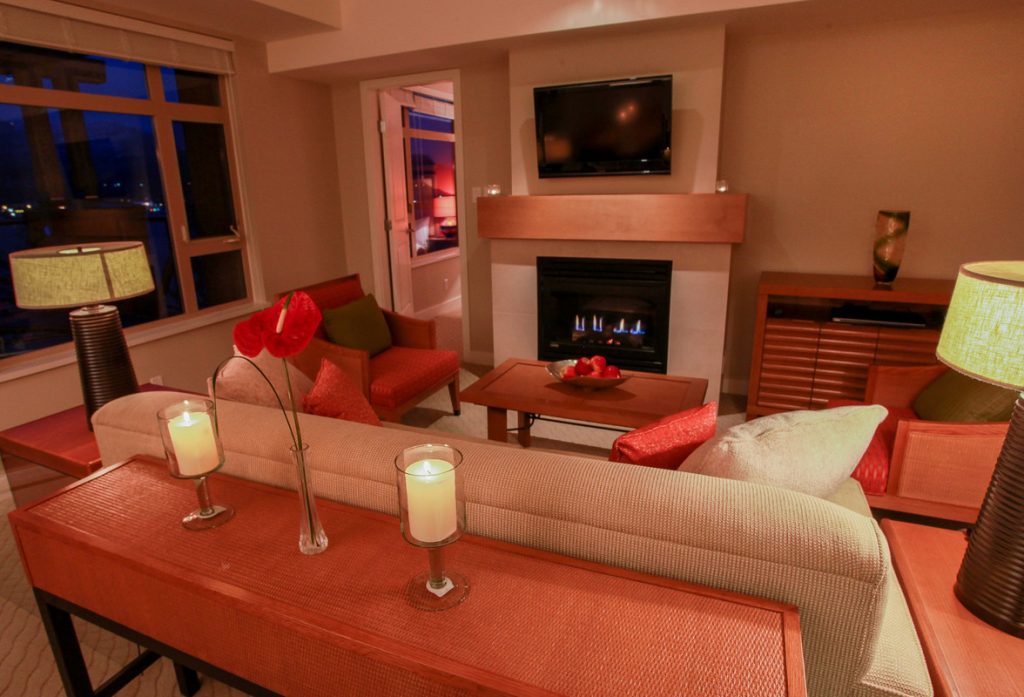 Start your morning with a delicious and energizing breakfast from 15 Park Bistro, then bundle up the crew and take a short and picturesque drive to Baldy Mountain. Get your heart rate up and your cheeks nice and rosy on the hill. Then, head back down to Osoyoos to soothe your tired muscles in Watermark's all-season lakeside hot tub, underneath the majestic desert stars. Enjoy a fresh and flavourful seasonal meal prepared by Chef Adair Scott, then cozy up with a cup of cocoa by the fireplace in your own welcoming Watermark suite.
A picture-perfect day, indeed.
---
Ready to play in the snow this winter? Grab your toque and mitts, and make a snow day getaway to the sunny Okanagan! Contact us to plan your ideal Ski and Stay trip.