It's Wine Season in the Okanagan
(Okay, let's be honest, it's always wine season around here!)
There are lots of excuses to raise a glass to the South Okanagan:
Hillsides lush with bountiful vines are a signature of the Valley's beauty

Innovative, passionate winemakers know that our little region is the place to be to produce some of the world's most highly acclaimed vintages

Visitors flock to the Okanagan to partake in our unique tastings and idyllic experiences
But perhaps the best reason, it turns out red wine has some significant health advantages!
Take a good look at the benefits of the Okanagan's most delicious product: wine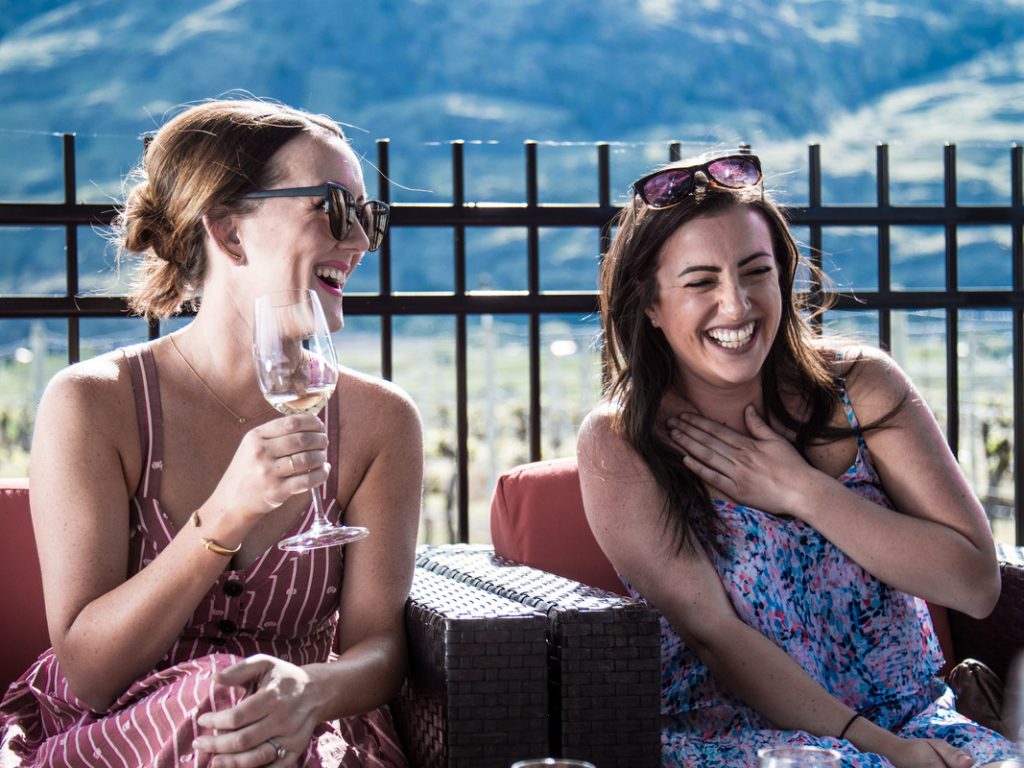 Happiness!
A variety of clinical studies from around the world have attempted to discover the link between social drinking and happiness levels. Alcohol stimulates the release of serotonin & dopamine, which contribute to feelings of euphoria. Reports from the University of Kent, as well as those published in the Spanish medical journal, BCM Medicine, assert that drinking moderate amounts of wine could reduce the risk of depression.
Joy in a bottle, indeed.
The Okanagan wine country offers such a wonderful, convivial atmosphere, you'll want to share it with your loved ones who make you happier, still. Cheers to wine and friendship!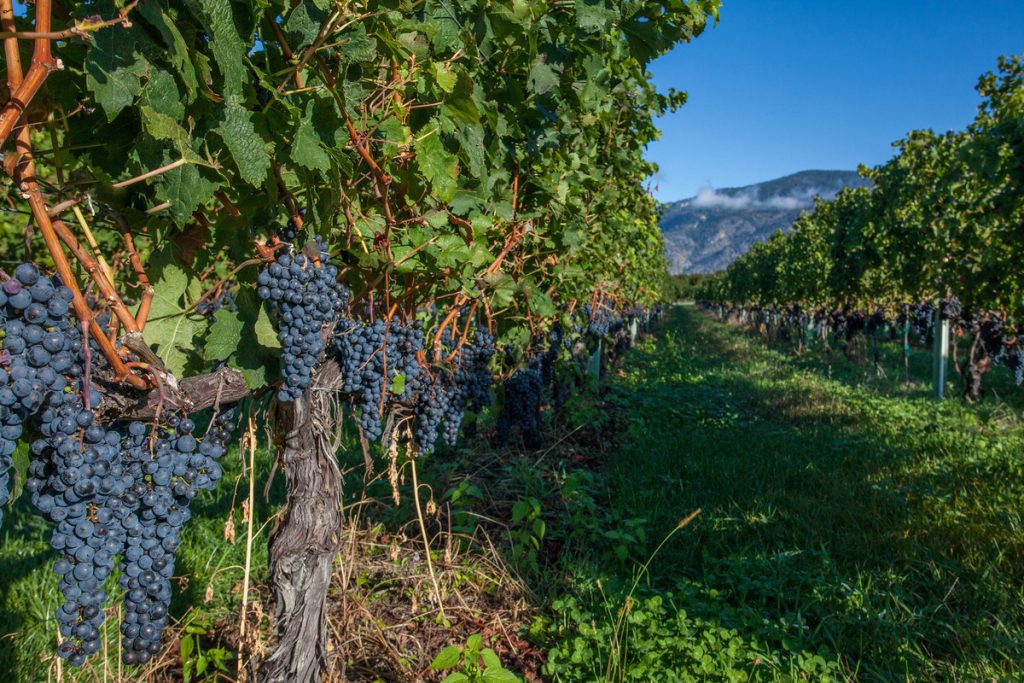 Elixir of Youth
Ever heard of the French Paradox? It's the idea that drinking moderate amounts of drinking red wine can counteract the negative effects of a diet high in saturated fats, and it explains why the Mediterranean lifestyle is healthy, despite all of those croissants and cream sauces!
Scientists at Harvard Medical School have found that red wine has anti-aging properties, due in part to a chemical found in the skin of red grapes and other dark-skinned berries. Additionally, research done at the University of London suggests that foods rich in antioxidants called procyanidins (like wine!) can improve the health of blood vessels and contribute to a longer lifespan.
Drink wine (responsibly!), live longer? Yes, please.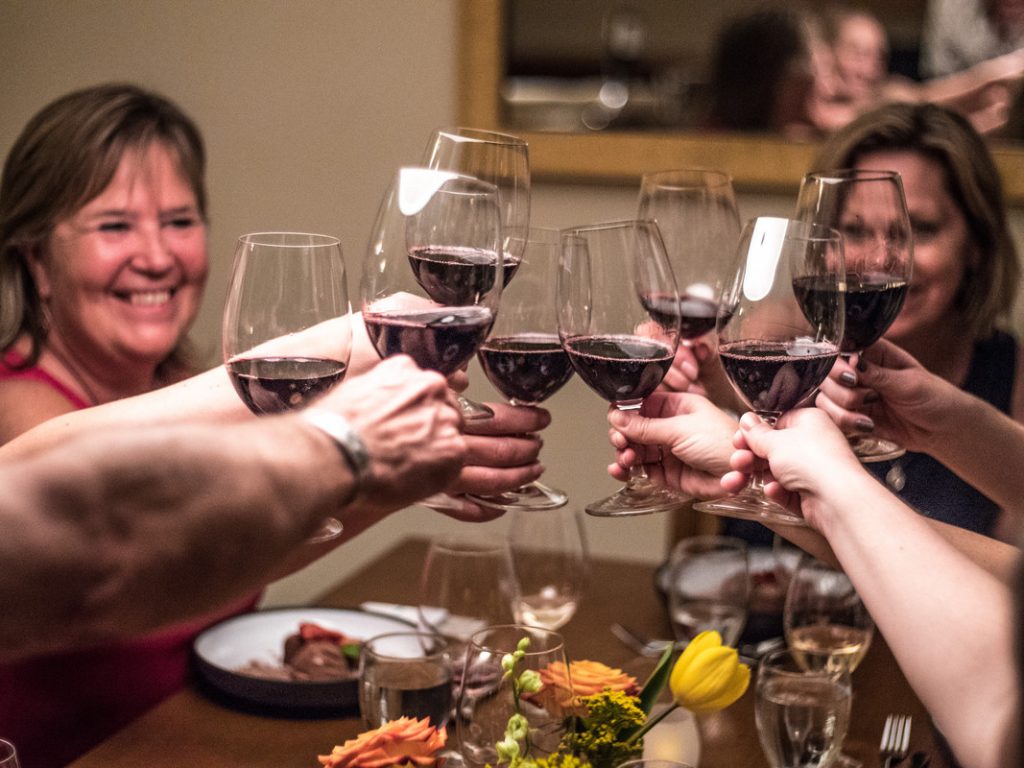 Anti-Cancer Properties
There are multiple studies suggesting that red wine decreases the risk of cancer. The skins and seeds of red grapes have chemicals which lower estrogen levels and raise testosterone levels, which may result in a decreased rate of breast cancer! There are also studies suggesting that red wine decreases the chances of bowel, lung and liver cancer.
Of course, the old adage 'everything in moderation' holds true; the health effects of red wine can only be appreciated when enjoyed in moderation (1-2 glasses a day).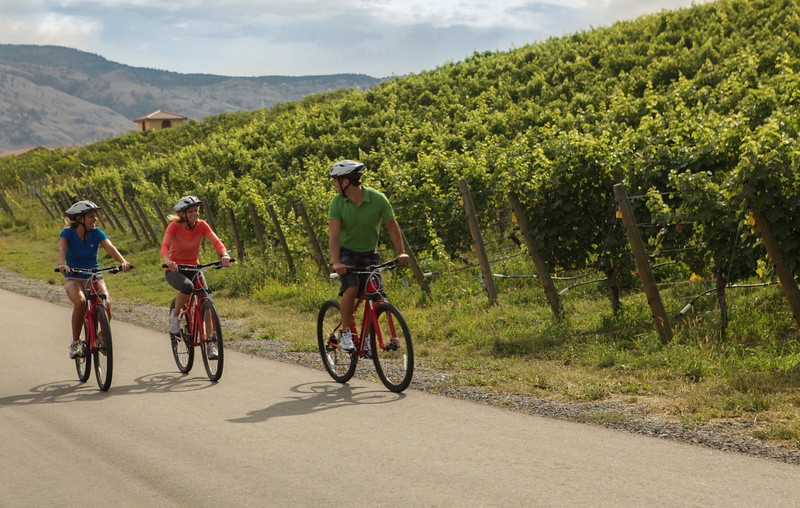 Outdoors in the Okanagan
While we don't suggest you drink while performing any of the activities below, we definitely think you deserve to celebrate at the end of an energizing Okanagan day with a glass of local deliciousness!
Hiking and biking along the awe-inspiring local trails all year long. Walking (and swinging) on 18 holes of an beautiful championship golf course. Paddleboarding on Lake Osoyoos in the summer. Schussing down the slopes of Mt. Baldy in the winter. The Okanagan is a four season playground that invites you to get outside and exercise!
There are so many ways to get fit around here! If knowing that a glass of award-winning Okanagan wine awaits you at the end of the day motivates you to improve your health, well, we see that as a pretty big bonus.