Get Festive in the South Okanagan!
We live in such a unique and amazing corner of the world. It's no wonder we like to celebrate it!
There are numerous festivals and community events throughout the year, here. The Watermark team has put together a list of a few of our favourites. Come down to the desert to enjoy these great experiences with us!
---

Osoyoos Oyster Festival
For one weekend each spring, the seaside comes to the South Okanagan. This highly-anticipated event brings together our excellent wine, cider & spirits producers, as well as BC's finest fishmongers, to celebrate this legendary bicuspid! Parties ranging from informal barbeques to all-out galas take place throughout the weekend. A shucking competition, wine tastings, and plenty of opportunities to enjoy the luscious oyster round out the event.
The Tourism Association of Canada considers this to be the Event of the Year, so it is definitely one to put on your list! This weekend-long "race" winds its way through the South Okanagan wine country, with delicious stops at more than a few of the region's best wineries, cideries and eateries. On-route tastings are encouraged! So are outlandish costumes. It's a sight to behold for spectators, and a blast for the participants.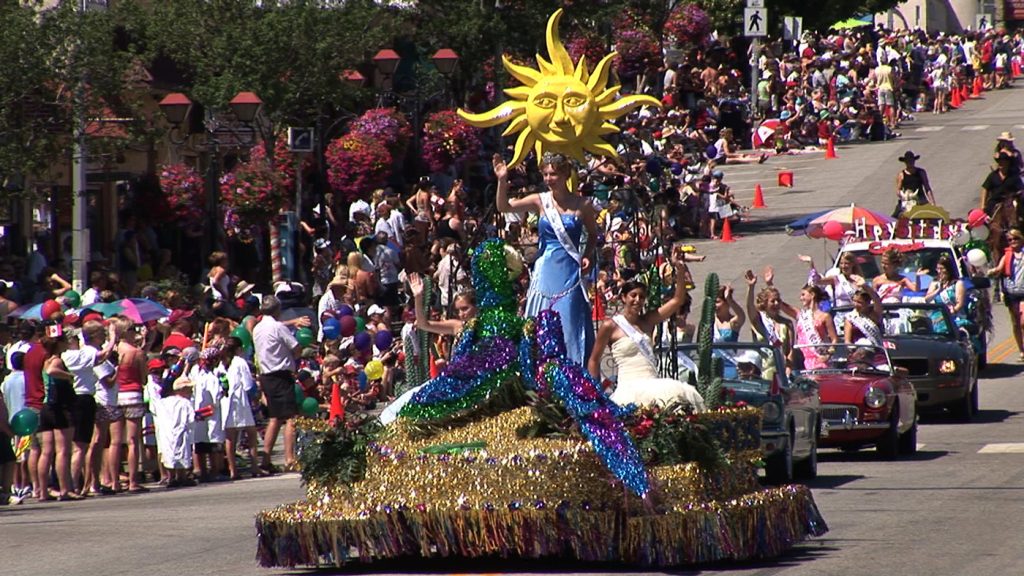 Osoyoos' agricultural roots run deep, especially in the cherry orchards! Okanagan cherries are renowned for their flavour, and this more than 70 year-old tradition celebrates the beloved fruit in a genuinely Canadian manner. Coordinating with Canada Day (because nothing says summer better than a bowl full of juicy red cherries!), this wonderful event starts with a pancake breakfast, includes an old-school parade, contests and entertainment, and culminates with Canada's largest fireworks display over beautiful Osoyoos Lake. Truly a tradition worth enjoying every year!
A four day, three-stage ride through the gorgeous South Okanagan, this cycling race takes its cues from old-school luxury tours. The all-inclusive event is more than just an exhilarating and beautiful adventure –it's a chance to make friends, share experiences, and challenge yourself over 400 km. of spectacular terrain. Recharge and celebrate each evening in comfort and style, while indulging in the flavours of the Okanagan. A ride of a lifetime!
Freak'n Farmer
The South Okanagan boasts countless incredible farms, where hardworking growers cultivate exceptional crops for the rest of us to savour. It's easy to imagine farm life as something simple and romantic, but it's very hard work! Test your hand at the farm life in this fun, tough, and very dirty adventure race, held annually at Oliver's Covert Farms. Perseverance, strength and determination (and a very good sense of humour) will get you through it! There are courses for adults and kids, as well as plenty of room for spectators to get in on the fun!
This beloved autumn tradition is a toast to the humble fruit that is so essential to the Okanagan lifestyle! Celebrating all things wine, festival-goers enjoy music, food, a crafts market, family-friendly activities, and, of course, a thorough sampling of our world-class BC wines. Emceed by none other than Bacchus, the God of Wine, the highlight of the weekend is the annual Grape Stomp competition. Delicious fun!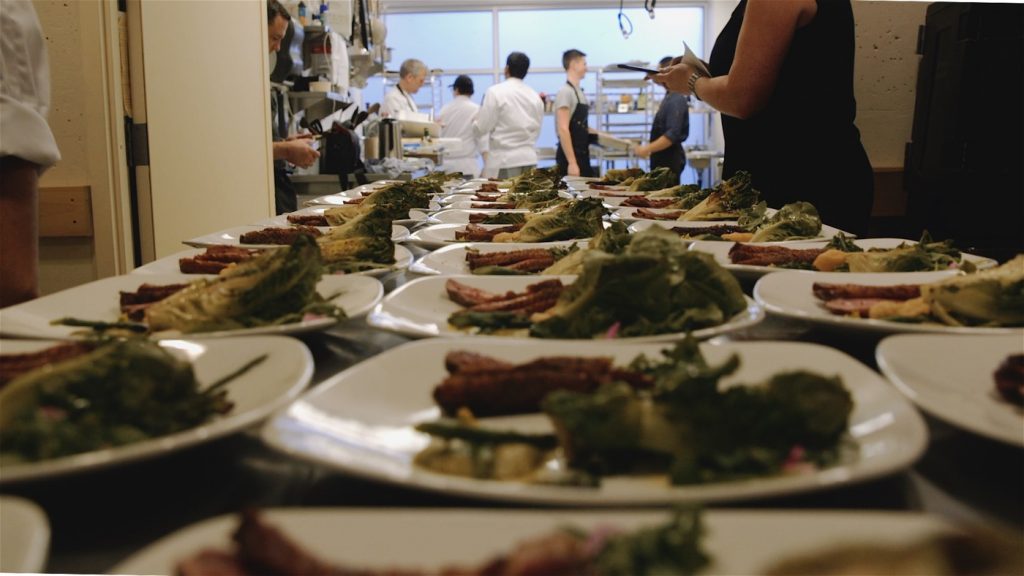 Devour: Osoyoos
Don't miss this world-class event! Osoyoos has been chosen as one of the few locations to host this global food film festival, which highlights the movies that make our mouths water! This weekend of creativity (on the plate and on the screen) attracts foodies, filmmakers and celebrated chefs from across Canada and beyond! Screenings, seminars, competitions, spectacular dining and wine-tasting events make the weekend an absolute delight.
---
Watermark is proud to host many of these incredible events. With our perfect location right on the shores of Osoyoos Lake and just steps from Osoyoos' Main Street, we are ideally situated to be your home base for all of your South Okanagan adventures!
Excellent rates, well-appointed suites, and enviable resort amenities mean our guests feel welcome and festive any time of year.
Contact us to book your stay (and then get out there and celebrate!)