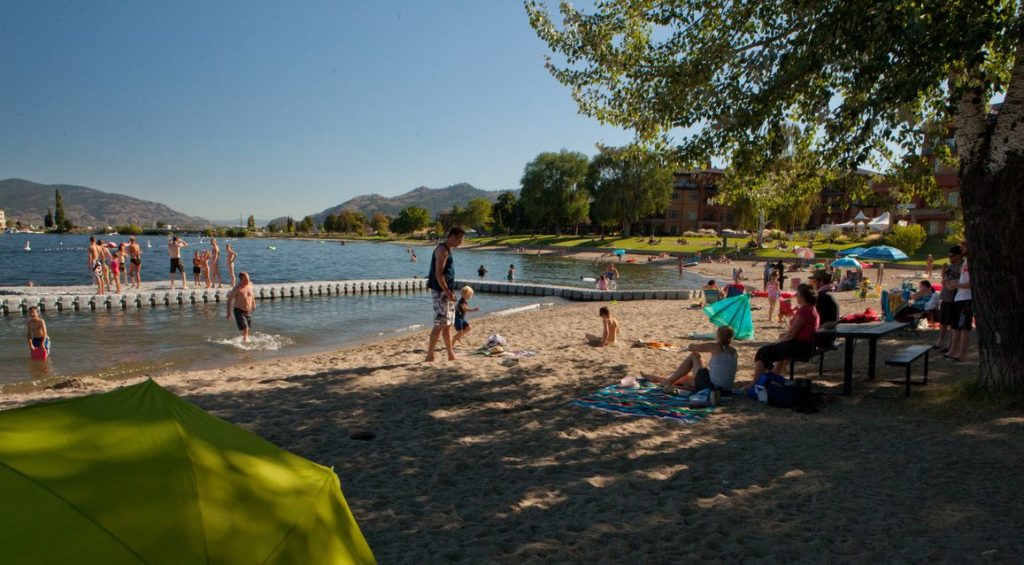 Thanks to social media sites like Instagram, Twitter & Facebook, it's easier than ever to stay in touch with family near and far. We can watch the kids grow up, wish each other "Happy Birthday", and 'Like' that latest holiday photo. What an amazingly connected world we live in! Yet, while blood may be thicker than water; it's also thicker than fibre-optic cable.
No matter how up-to-date we are with our loved ones online, there's still nothing like a classic family reunion to reconnect with one another and strengthen our lifelong family ties.
As a popular destination for family reunions, Watermark Beach Resort knows a thing or two about creating a great event!
Here are some tips to help you plan a successful and fun family reunion this summer:
Gather The Guests 
When it comes to family reunions, the question of who to invite is an easy one…everyone! While you may need to cap the guest list off to certain branches of the family tree (ie: Dad's cousins and their kids), it's best to invite everyone within that group to ensure all of your relatives have a chance to meet, mingle, and make some memories.
Set The Date
Setting a date for a large scale event like a family reunion can be difficult. You want to be able to include everyone but, no matter how hard you try, there will inevitably be some who can't make it. To ensure the best attendance, set the date early and consider a location that will allow you to extend the reunion over a few days. Don't forget to plan around school schedules too!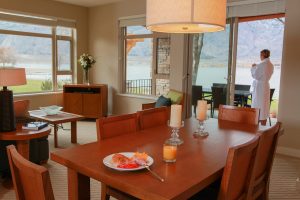 Choose the Place
It's important to select a venue that offers something for all ages, and has plenty of room to spread out. Watermark Beach Resort, in the incredible South Okanagan, is a playground for every member of the family! With spacious accommodations and so many resort options to explore, everyone can have their own space to find adventure, to catch-up, or simply to relax. (Sure, we all love our families, but sometimes close can be too close!). Beautiful Osoyoos has something for everyone!
Get Organized
There are a lot of little details that go into planning a big group event. Stay organized and don't be afraid to delegate or accept help when it's offered. There are all kinds of great tools online that can make collaboration and planning easy. Facebook Events is a great way to get the word out about the event – (don't forget to confirm the RSVPs!), or share information with all of your collaborators via a cloud service like Google Docs. The in-house event planners at Watermark can take care of a lot of those details, too.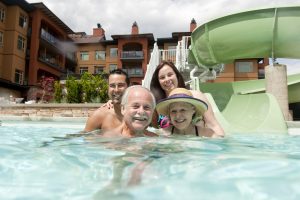 Make It Fun
While you don't need to be doing something every minute of the day, planning some activities and games can be a great way to keep boredom from setting in –especially for kids. Try to plan a couple of group activities per day. Here at Watermark, there are so many options! Some of our favourites: a sand castle competition; paddleboarding; a beach volleyball tournament; a quirky marathon; local wine, culture, or culinary tours; a group hike; or a classic, family dinner dance. Watermark guests enjoy special rates with local vendors and tour operators.
Give Parents a Break
Sometimes at family reunions, parents spend more time chasing after the kids than they do catching up with long-lost relatives. Hire a babysitter (or two!) for parents who would like to take a few hours off to relax and enjoy the company of fellow grown-ups. Watermark Beach Resort offers babysitting services for just such an occasion.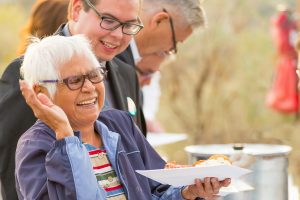 Eat Together, Stay Together
One of the toughest parts of planning a family reunion is figuring out what to feed everyone. Between dietary restrictions, allergies, and budgets, dining can be a nightmare. Where possible, consider potlucks and BBQ's. Everyone can bring what they want and cook it themselves, taking away a lot of the stress. Watermark has well-stocked kitchens in each suite, and a great barbeque area for our guests that is perfect for family reunions! Prefer to let someone else do the work? Chef Nick Atkins and his team create delectable farm-to-table Okanagan fare at 15 Park Bistro.
Stay Social
It's inevitable that some of your family members are going to be snap happy and posting photos of the reunion to Facebook, Instagram, and Twitter. Create a group album by designating a short, special hashtag that is specific to your family reunion. Something like #WilliamsUnite2019 will make it easy for everyone to see the smiling faces from the weekend and take in any great moments they missed.
Memorable Momentos
Plan to give a special favour to all family reunion guests.  It doesn't need to be large or expensive, just something that everyone will appreciate, like a photo frame or a tote bag. We also love the idea of giving a gift that reflects the location of the event. In the South Okanagan, this could be customized golf balls, engraved wine glasses or bottle stoppers, seeds from a local farm, or souvenirs that represent the desert.
---
Thinking of planning a family reunion in the Okanagan? The team at Watermark Beach Resort is ready to help!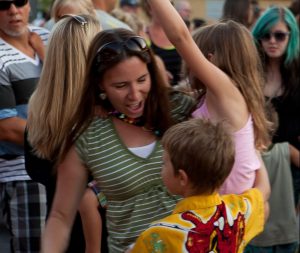 Our 123 well-appointed suites can accommodate everyone in your clan. Choose from comfortable studios to expansive 3-bedroom penthouses, all with kitchenettes, or our inviting two-bedroom Beachfront Townhomes with private BBQs and relaxing outdoor patios.
We enjoy a perfect beachfront location just steps from Osoyoos' quaint Main Street amenities. Our excellent resort facilities, including a lakeside saltwater pool & hot tub, spa & fitness studio, and spacious meeting and party rooms make it easy to gather together and make memories that will last a lifetime.
Contact our events experts to learn how we can make your family reunion the best one in generations!
*This page was updated on February 22, 2019