Making Their (Water)Mark:
Avrinder Hans, Marketing Manager
This month, we're speaking with our Marketing Manager, Avrinder Hans. Avrinder assures that our messaging stays on track and that we maintain a strong relationship with the local community.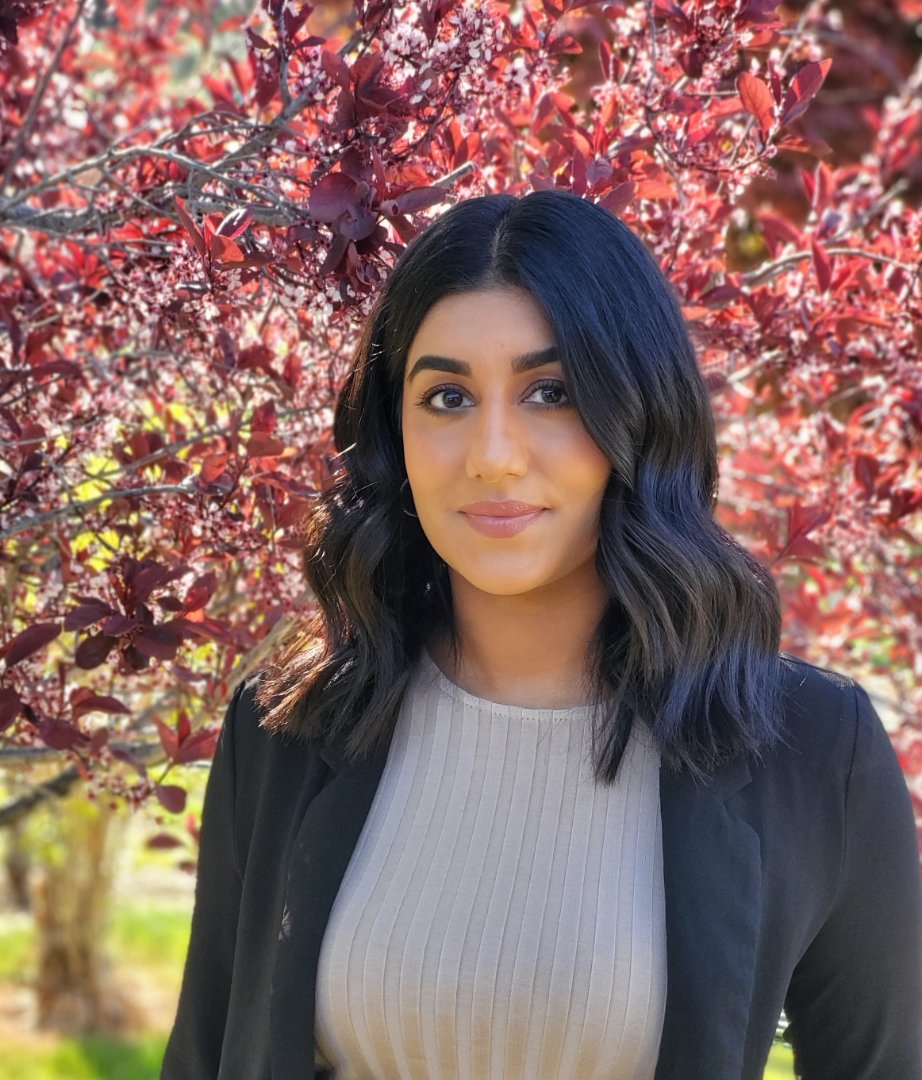 Engaging with new people and creating everlasting connections with them both in the community and on social media is one of the best perks of the job
In this series, you'll learn all about the incredible staff who make their (water)mark with our company. Everyone on our team brings the highest level of skill and dedication to our resort, and we truly feel like a family. We can't wait to introduce you to more amazing people who help create the magic at Watermark.
Hey Avrinder, where are you from and what brings you to Osoyoos?
I was born and raised in Abbotsford, BC, but recently I relocated to Osoyoos to be with my husband, who is originally from here. He wouldn't have been able to relocate for his job, so here we are!
Welcome! What does your day-to-day look like at Watermark?
Two of my responsibilities include maintaining both Watermark and 15 Park Bistro's connections with the community and local businesses, while also overviewing marketing data and analytics. Using this information, I work with the team to ensure that we continue making strategic decisions on behalf of the brand. Those are just some aspects of my job, but there is so much more that goes on behind the scenes.
What's the best part about the job so far?
The creative aspect of coming up with ideas for marketing campaigns and seeing them through is quite fulfilling. I'd additionally say that engaging with new people and creating everlasting connections with them, both in the community and on social media is one of the best perks of the job.
Have you found a favourite winery through your community engagement?
They are all great! I have yet to find a winery that I haven't enjoyed. When my friends and family visit from out of town, we often spend time at the District Wine Village in Oliver. It's always a great time over there.
What are some other interests of yours?
I often find myself out for hikes in the surrounding mountains and exploring trails around here as well. It's been a great way to get to know the area, as I am still quite new to Osoyoos. Another one of my hobbies is music, specifically playing the guitar.
There's certainly lots to explore. Do you have any pets that join you in hikes?
I do! I often go out on hikes with my dog Kash, who lives with me here in Osoyoos. My other dog, Hugo, is in Abbotsford with my parents and brothers.
Finally, is there anyone you'd like to shout out
Everyone here at Watermark deserves a shout out! They have all been so great to me and I'm happy to be a part of this team.
We're proud of our staff and excited at the opportunity to share more about them. If you've had a great experience with a team member, we'd love to hear about it! Nominate a staff member for our profile series and learn more about what makes them a special and valued member of the Watermark family.
To book a stay in Osoyoos and meet our incredible
staff face-to-face, contact us at 1.888.755.3480.
We can't wait to welcome you!