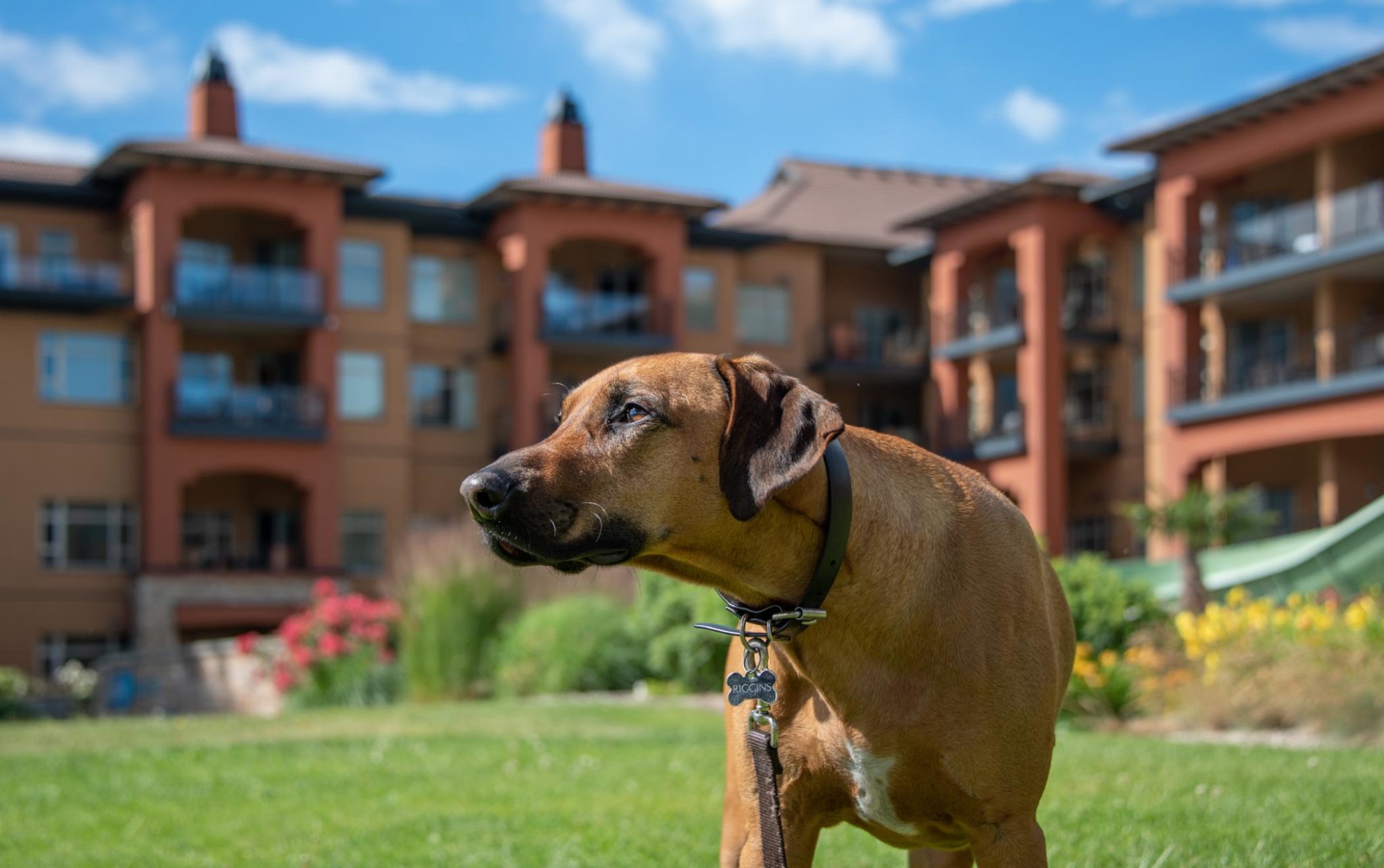 We Love Our Furry Guests :
How To Keep Them Safe This Summer
We love offering accommodations for the whole family, including your four-legged family members! With our beautiful summertime weather comes long days soaking up the sun on the beach. We've compiled some pet safety tips that make it easy to keep your furry friends safe while you're busy making unforgettable summer memories.
Protect the paws
Asphalt, concrete, and sand can all become extremely hot in the summer weather. Protect your dog's paws by walking them in the cooler mornings or evenings, and avoid walking them on anything other than grass during the midday heat. Pet shoes can also be a helpful way to protect paws while you are out enjoying the sunshine and beaches. Remember, if it's too hot for you, it's too hot for them!
Keep em' cool
Our canine pals are so good at playing, but can easily forget how to keep cool when they're having too much fun in the sun with you. Make sure you take frequent breaks, and offer them a shady spot to cool down along with readily accessible clean water. If your dog likes to swim, a quick dip can do wonders for lowering their body temperature and alleviating stress on overworked joints.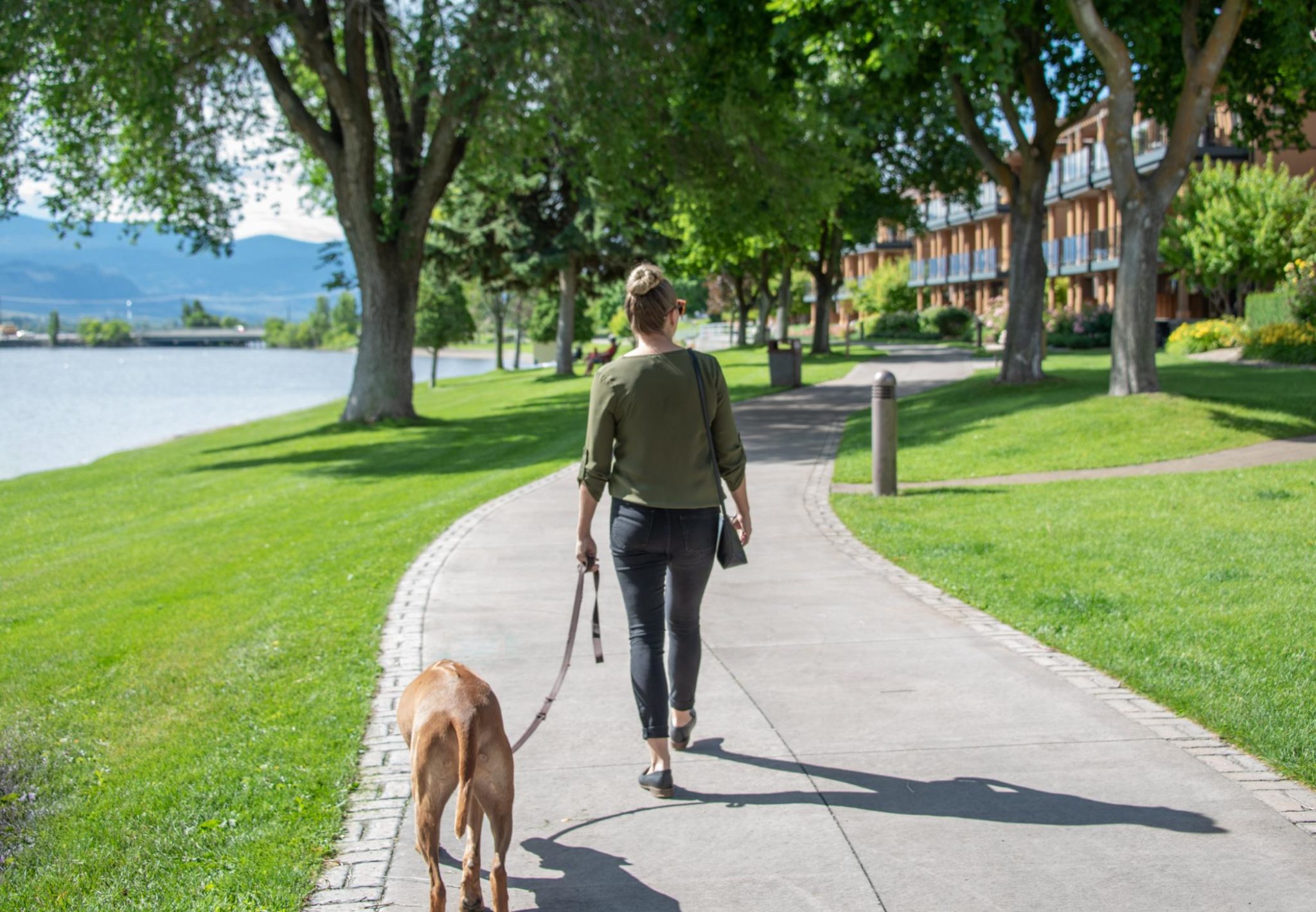 Know the signs
Know the symptoms of overheating and heat stroke in your pet. Things to look for are excessive panting and drooling, difficulty breathing, dizziness or confusion, mild weakness or increased lethargism, staggering around, and a body temperature over 104 degrees. If your dog starts to display signs of discomfort, take them to a cool air conditioned room, and monitor their vitals until they recover. Know where the closest emergency vet is located whenever you go on vacation.
*The closest emergency vet is Fairfield Animal Hospital located in Kelowna BC, where highly trained staff are available to help 24 hours a day.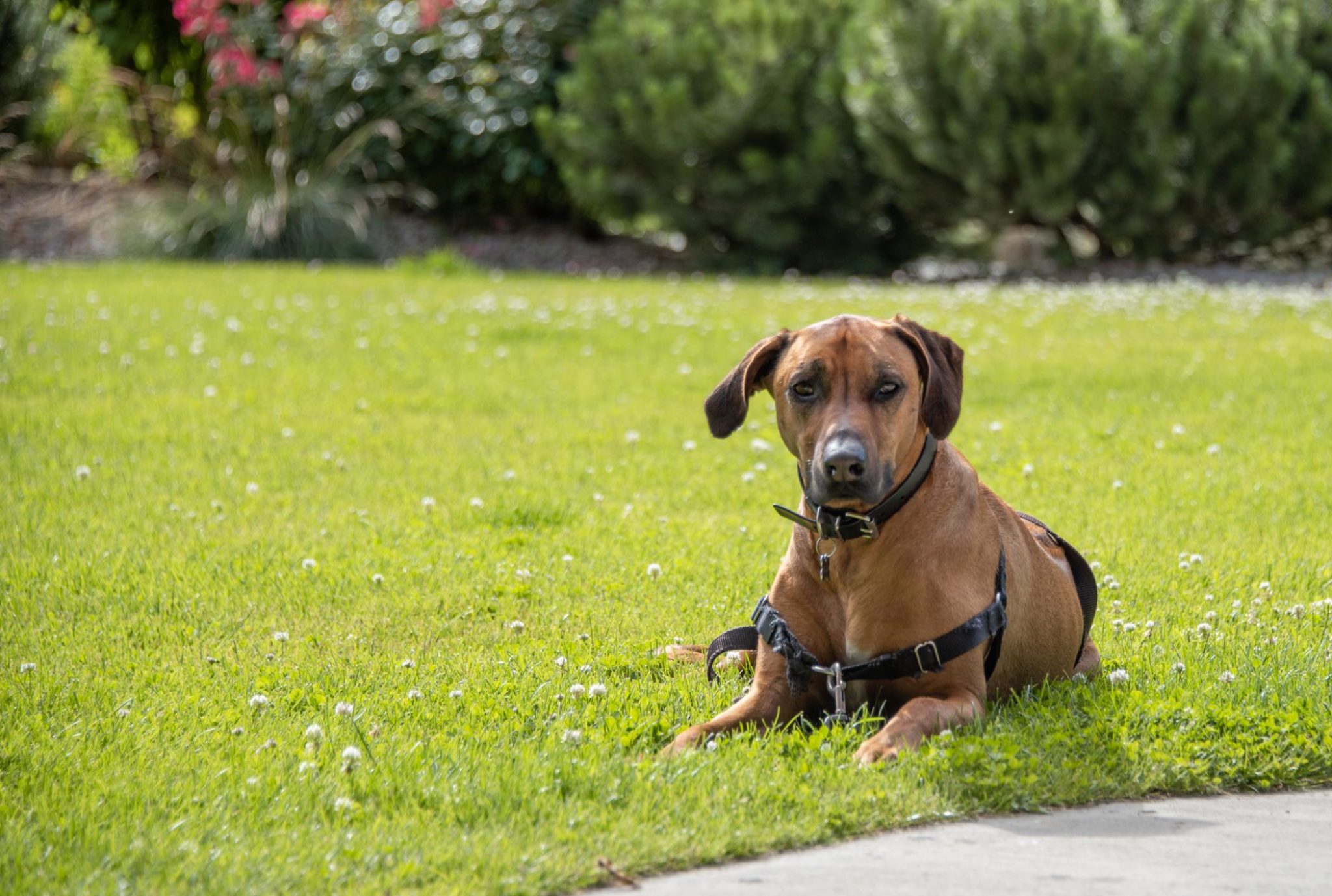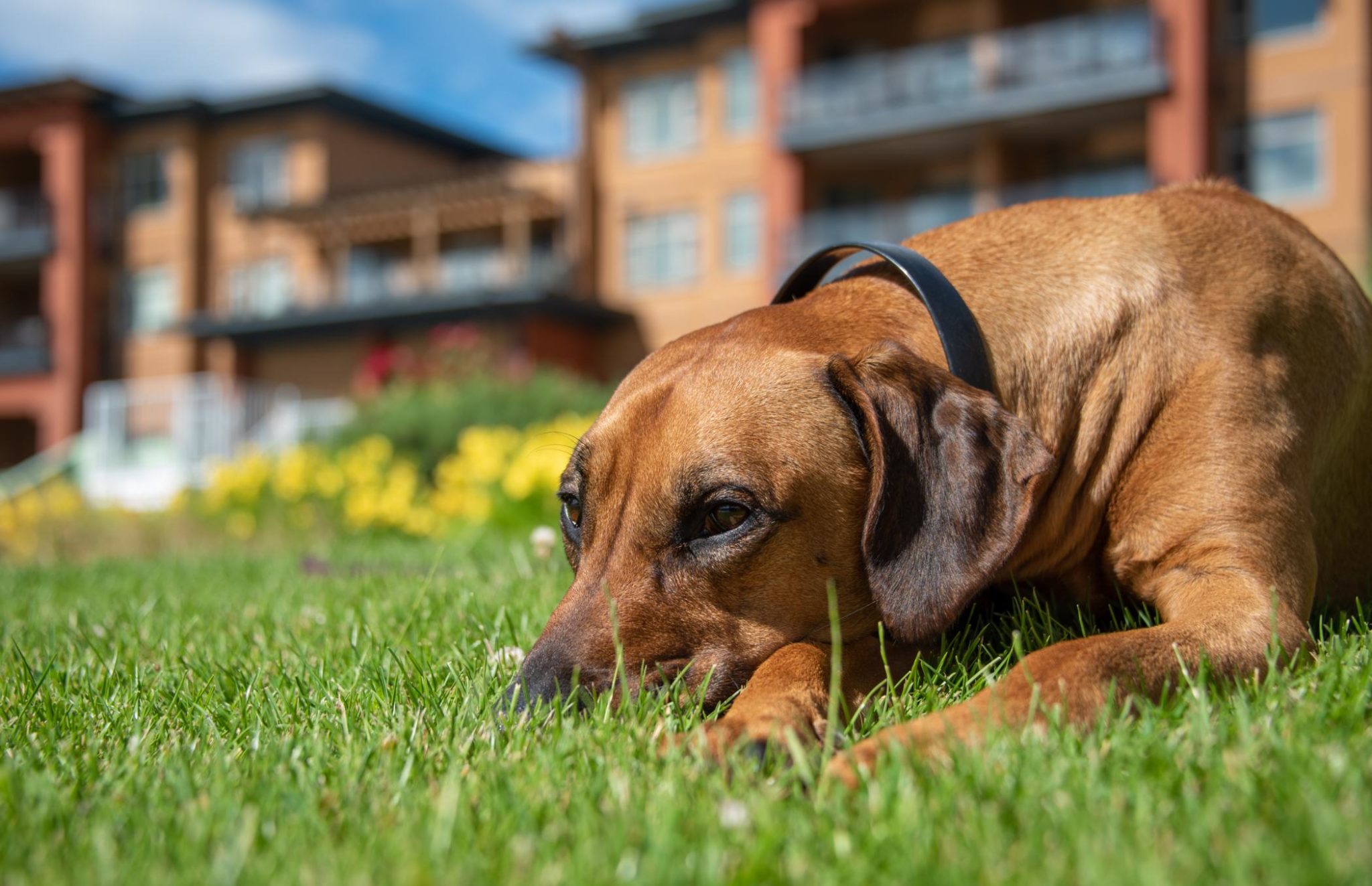 Clear their ears
Swimming is an excellent way to keep your dog cool and happy in the summer heat, but it's important to remember to clean your dog's ears after going in the water, especially if they have floppy ears. Drying your dog's ears with a towel after they are done playing in the water helps prevent painful ear infections and expensive vet bills. This is also a great time to sneak in some extra snuggles!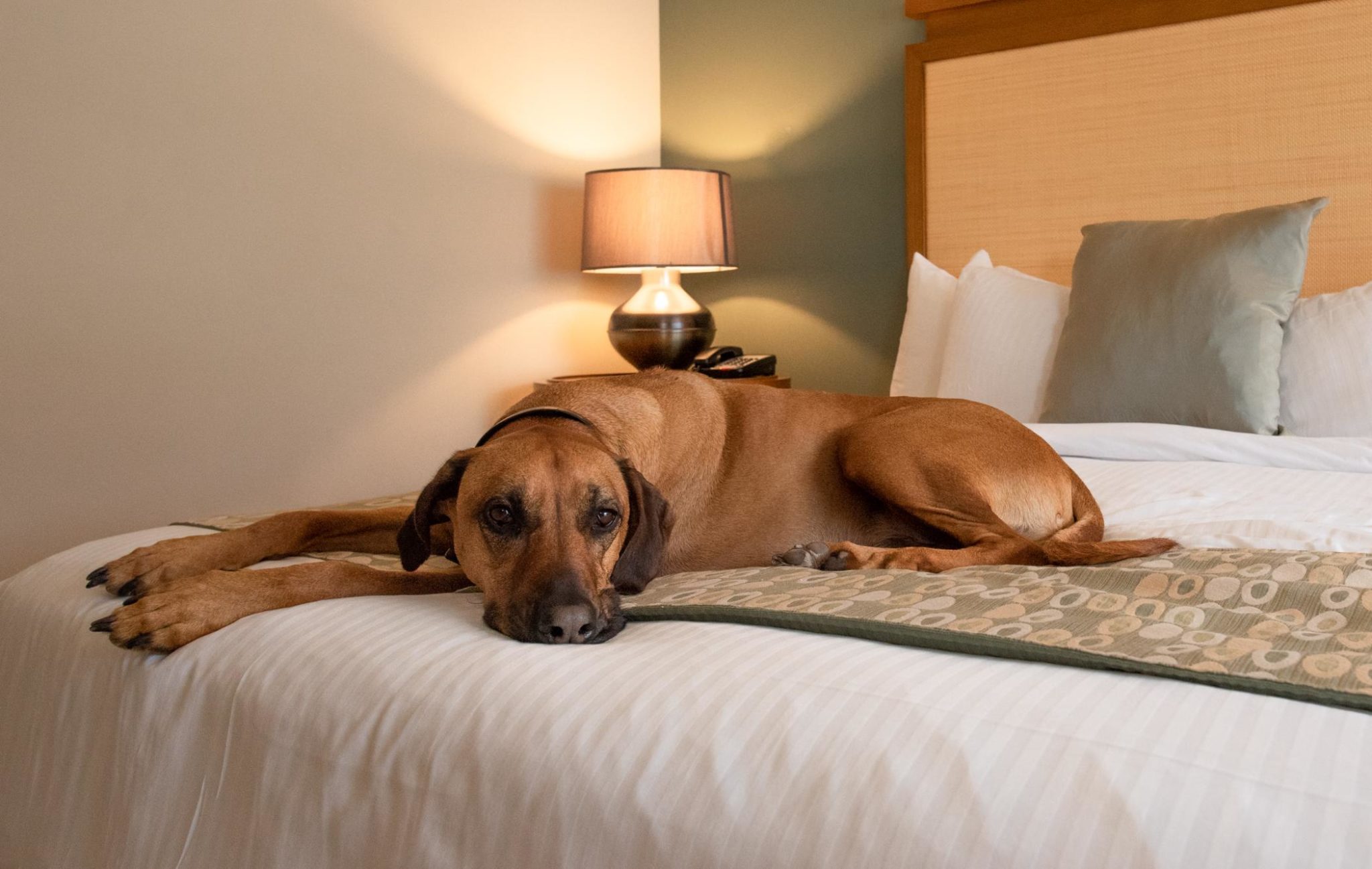 Water do's and don'ts
Most dogs enjoy swimming and being around the water, but flat-faced breeds like pugs and bulldogs can struggle in the water due to their breathing difficulties. If you are bringing your dog to the beach, it's always a good idea to include a lifejacket for them to wear in the water or while you're out on the lake.
It's fun to include your dog in your lake plans, but make sure you closely monitor how much lake water your dog ingests. Water toxicity can be very dangerous to dogs, sometimes leading to emergency vet visits or fatalities. Keep them close by and make sure to always have cool, clean water accessible to drink. Lake water is full of micro bacterias that can cause your dog to get sick with a stomach ache and other gastro issues.
We can't wait to welcome you and your canine companions during your next visit, and we hope these tips help you make the most of this summer! To learn more about our available accommodations, contact us or call us at 1-888-755-3480.