Moor your craft and let your cares drift away.
The Osoyoos Marina sits in a protective lagoon, just a short 2 blocks north from Watermark Beach Resort. Moor your boat in one of our dedicated guest slips.
Next to the Marina is the Lake Osoyoos Sailing Club, where our guests can inquire about going sailing with the club or take lessons during the Spring and Fall seasons.
Boat and Water Sport Rentals
Watermark Beach Resort partners with providers for a wide range of water experiences for our guests.
Wakepilot offers boat and equipment rentals from the Osoyoos Marina. Whether you're looking for a new way to explore or a new activity to enjoy, they have something for everyone!
For fishing, water sport information and more, contact our guest services team to arrange your activities.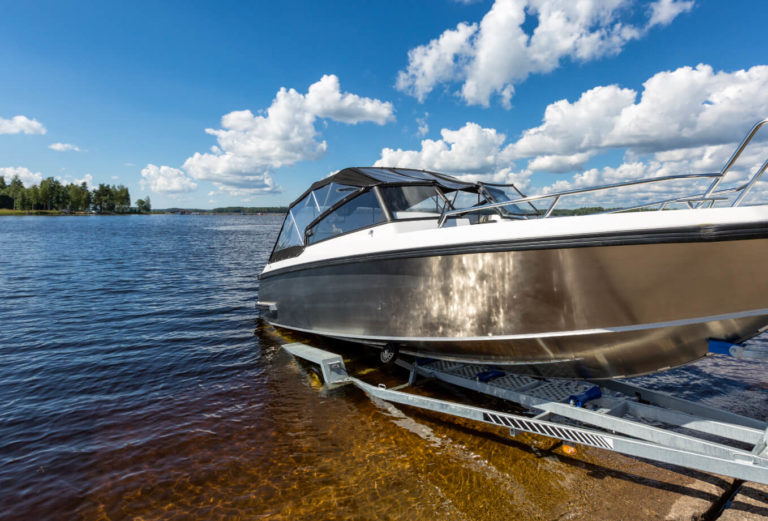 Guest Slips
The Resort has 16 slips to offer our guests mooring. This is a gated and locked facility that also includes two boat launches, day parking for vehicle and trailer, and a washroom. The Osoyoos Marina is currently accepting moorage for boats max 26′ in length. Jet skis and other personal watercraft are not permitted. Boat and trailer parking is not permitted at the Resort. The Town of Osoyoos operates a Boat/Trailer parking facility for a charge of $5 per day, payable via a ticketing machine at the parking location.
Moorage Rates
$40 +tax
Daily Rate for Watermark Beach Resort Guest
$45 +tax
Daily Rate for Non-Watermark Beach Resort Guest