Here in the heart of Canada's most incredible region, we enjoy world-class wine, innovative, farm-to-table cuisine, and four gorgeous seasons. We're so proud to be a part of it all!
Watermark Beach Resort is the perfect venue to showcase the best of the South Okanagan and Similkameen.
Join us for our upcoming Winemaker's Dinner, where we'll cast our sunny spotlight on our neighbours from Vanessa Vineyard, and Master Winemaker Howard Soon.
---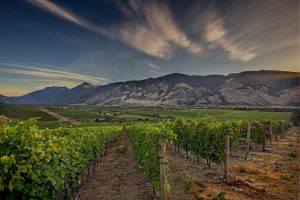 In 2006, industrious, wine-loving investors Suki Sekhon and John Welson found the perfect property. The stony slice of pasture in the under-the-radar Similkameen Valley was exactly what they'd been looking for: 220 acres of southwest-facing slopes and mineral-rich glacial soils that basked in the region's long, hot growing days. With incredible vision, they saw that this spot could become an excellent, sustainable, and top-producing vinifera vineyard. Their pioneering spirit has helped to put the Similkameen on the global winemaking map.
Over the years, under the able hands of vineyard managers Robert and Nathan Goltz, this land has become renowned for growing award-winning wine grapes. The highly-sought-after fruit from Vanessa Vineyard found its way into the wines of such regional stalwarts as Red Rooster, Township 7, and Sandhill Wines. In 2012, the team decided to pursue their own in-house winemaking program, another decision that has proven to be a success!
The first vintages at Vanessa were produced by talented local winemakers Karen Gillis and Howard Soon. They were instant hits, winning numerous regional and national awards. In 2017, Soon retired from his longtime position at Sandhill, a serendipitous moment for his friends at Vanessa. Not content to rest on his laurels, he signed on to exclusively lead their burgeoning winery division. Under his direction, Vanessa Vineyard has quickly become a celebrated premium wine producer on an international scale.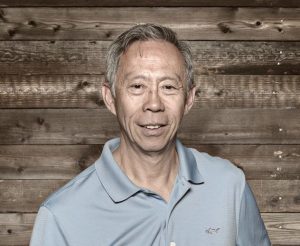 Howard Soon is a BC winemaking legend. He has been lauded throughout his career within the industry and beyond, and was recently awarded the coveted Order of Canada. Known for his innovative approach, borne of a passion for science and an adept palate, he is driven to create drinkable perfection. He thoughtfully incorporates old world techniques and modern methods to develop the character of his Similkameen wines.
Even after nearly 40 years in the business, he is still inspired by the diverse flavour expressions unique to every wine. Some would call him an artist, but he prefers to consider himself a steward, guiding the incredible transformation that grapes undergo to become wine. Working with the exceptional fruit at Vanessa Vineyard, Soon coaxes the truest expression of the grapes and the terroir into the bottle.
It's remarkable (but not surprising) that such a down-to-earth guy can so elegantly represent this incredible agricultural region. Personable, genuine, and universally respected, Soon makes a wonderful impression on everyone he meets. It helps that he really likes wine and people, and he wants to share his excitement with like-minded winemakers and wine-drinkers!
Howard Soon is a perfect ambassador for Watermark's Winemaker Dinner, which kicks off a season of lively and delicious events that celebrate the bounty of our beautiful corner of the world.
Come and raise a glass at our table! Vanessa Vineyard Winemaker Dinner details are coming soon. Contact us to learn more.