Making Their (Water)Mark:
Chef Nicholas Atkins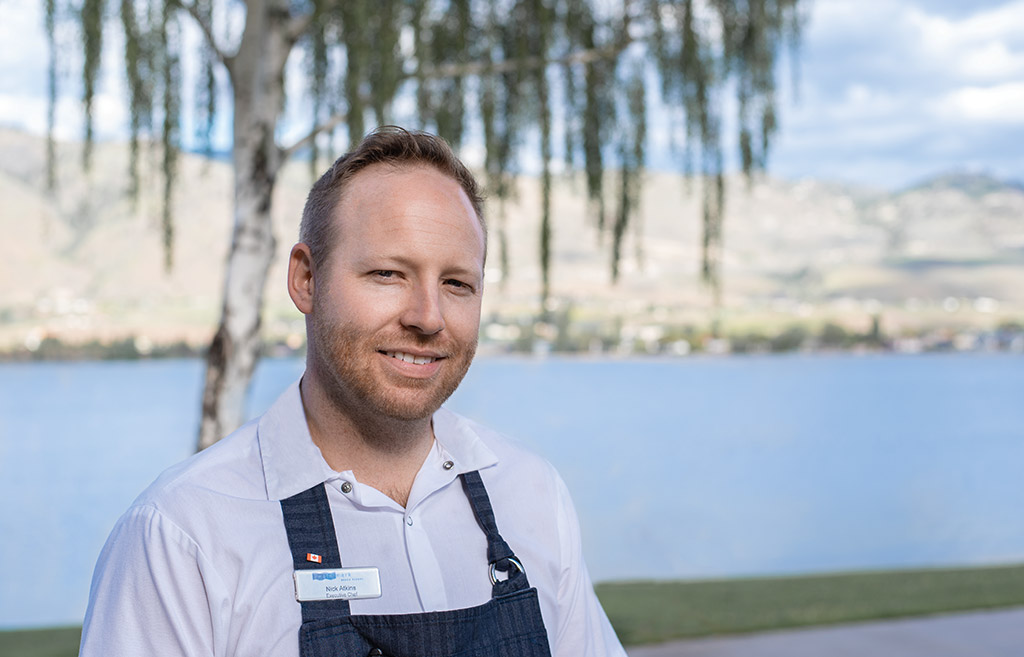 Please join us in welcoming our new chef at 15 Park Bistro, Chef Nicholas Atkins! Chef Atkins joined Watermark in February 2020 in the role of Executive Chef, bringing his culinary prowess and seasonal point of view to the restaurant.
In this series, you'll learn all about the incredible staff who make their (water)mark with our company. Everyone on our team brings the highest level of skill and dedication to our resort, and we truly feel like a family. We can't wait to introduce you to more amazing people who help create the magic at Watermark.
A lifelong passion for food
At a young age, Chef Atkins began working at his uncle's restaurant, the Inn on Lake Bonavista in Calgary. By age 15 he was working in the kitchen nights and weekends, and he had a solid understanding of every aspect of restaurant operations.
That deep understanding and genuine love of food led Chef Atkins to the Southern Alberta Institute of Technology, where he was the youngest in his culinary program. Along with technique and skill, he learned to develop his own style and unique point of view as a chef. On graduation, he put his new level of expertise to work at Calgary's renowned La Chaumiére.
Expanding his range
As his career progressed, Chef Atkins expanded his reach in the culinary world. He accepted a position as sous chef on a large-scale catering team, learning the art of providing delicious meals to crowds at locations including the Calgary Zoo. He also worked as a food stylist, making plates look as beautiful as they tasted for a number of film productions.
After his move to the Okanagan in 2016, he combined his restaurant and catering backgrounds in the restaurant and hospitality industry. We're extremely excited to have acquired Chef Atkins as Executive Chef at 15 Park Bistro, where he can add his touch to the seasonal menu. "Showcasing local producers is something that I think is important, especially in the Okanagan," he notes. "Integrating seasonal features in our menus allow us to celebrate those local flavours and promote our partners."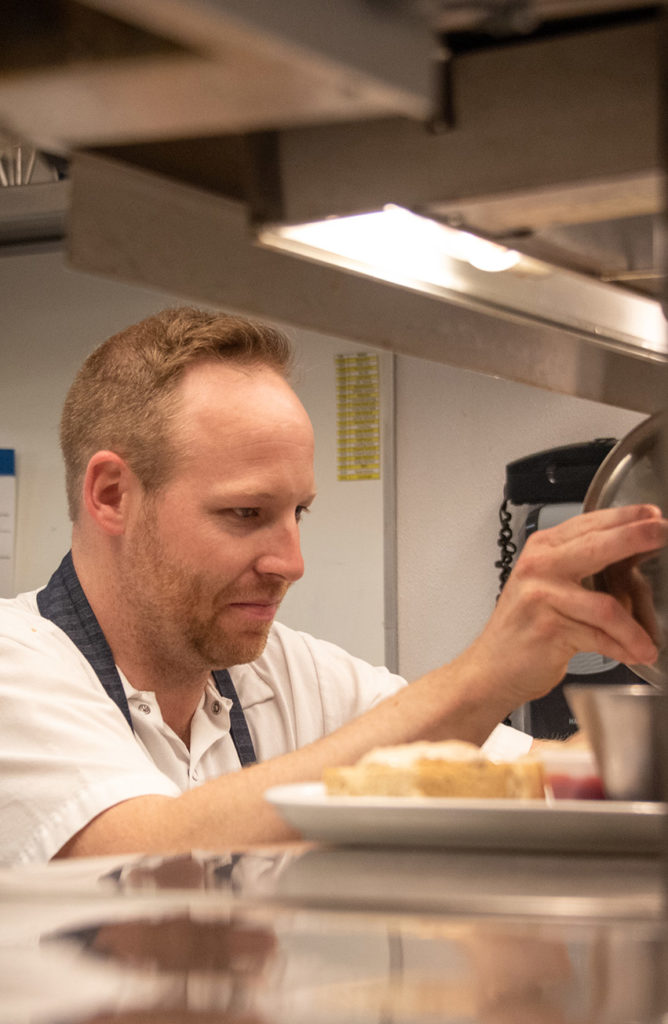 Seasonal and sustainable
Chef Atkins' personal mantra of seasonal, sustainable flavours meshes well with the farm-to-table attitude of 15 Park Bistro. "My style tends to be traditional with interesting upscale elements," he comments. "Bringing food back to a simpler style but adding those special treats that will create a lasting impression and a sense of comfort."
Watermark's focus on welcoming guests and offering them the highest level of hospitality supports Chef Atkins' philosophy. "A meal brings people together," he says, "and that is what I love to see. That's what this is all about."

We're proud of our staff and excited at the opportunity to share more about them. If you've had a great experience with a team member, we'd love to hear about it! Nominate a staff member for our profile series and learn more about what makes them a special and valued member of the Watermark family.
To book a stay in Osoyoos and meet our terrific staff face-to-face, contact us at 1.888.755.3480. We're adhering to all recommended health and safety standards, as outlined on our guest information page.
We look forward to welcoming you back this summer.